Monash University Global warming, water shortages, cancer, diabetes, global terrorism and the ageing of the population are some of the challenges that Monash University will tackle through its teaching and research and readiness to engage the world. Named after engineer, military leader and public administrator Sir John Monash, Monash University is a commissioned Victorian university. It was established by an Act of the State Parliament of Victoria in 1958 as a result of the Murray Report which was commissioned in 1957 by then Prime Minister Robert Menzies to establish the second university in the state of Victoria.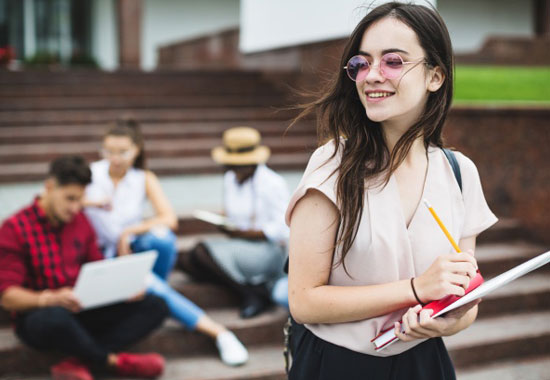 The university was named after the prominent Australian general Sir John Monash. This was the first time in Australia that a university had been named after a person, rather than a city, region or state From its first intake of 347 students at Clayton on 13 March 1961, the university grew rapidly in size and student numbers so that by 1967, it had enrolled more than 21,000 students since its establishment. In its early years, it offered undergraduate and postgraduate degrees in engineering, medicine, science, arts, economics, politics, education and law. It was a major provider for international student places under the Colombo Plan, which saw the first Asian students enter the Australian education system.
Location :
Monash has 6 Campuses – Berwick, Clayton, Caulfield, Gippsland, Parkville and Peninsula
(1) BERWICK :
Berwick is Melbourne's fast-growing south-east residential area. It is located 40km south-east of Melbourne, with many shops, cafes and business services. It is also the gateway to the famous natural attractions such as the Dandenong Ranges and Phillip Island. The Berwick campus offers a modern learning environment, greater access to academic staff and has strong ties to the local community.
(2) CLAYTON :
The Clayton campus is Monash University's biggest campus. It offers a huge selection of courses across eight different faculties, and has excellent student services and facilities. The suburb of Clayton is 20km south-east of Melbourne. It is a large residential community, and well known for the highest number of science and technology institutions in Victoria.
(3) CAULFIELD :
Caulfield is a popular suburban area nine kilometres from Melbourne. It has plenty of shops, cafes and services, and is also well known for the Caulfield Racecourse where horseraces are held regularly. The campus is easily accessed by public transport. It is conveniently located next to Caulfield train station, with many services between the city and Frankston, Dandenong and Pakenham. There is also a tram that runs to the famous beachside area of St Kilda. The main areas of study offered at Caulfield are Business and Economics, Art and Design, and Information Technology.
(4) GIPPSLAND :
Gippsland is Monash University's only regional campus, around two hours drive from Melbourne. Located in south-east Victoria, the area is well known for beautiful national parks, such as Wilsons Promontory, and nearby southern beaches. There is also a wide range of outdoor sport and recreation activities. The campus sits in the small town of Churchill. It is a peaceful place to study and live, away from the pressures of urban living. Eight of the 10 Monash faculties are represented here, providing a broad array of undergraduate and postgraduate academic programs and research activity.
(5) PARKVILLE :
The Parkville campus is home to Monash University's Faculty of Pharmacy and Pharmaceutical Sciences. It is located along the prestigious Parkville strip, a powerhouse of biomedical knowledge and research in Melbourne. Three kilometres north of Melbourne's city centre, the campus is close to vibrant multicultural Sydney Road and Lygon Street. There are many shops, banks, supermarkets, medical centres and cafes nearby, and the campus is easily accessible by train and tram.
(6) PENINSULA :
The Peninsula campus is Monash University's third largest campus, located 40km south of Melbourne. Along the Mornington Peninsula and close to Port Phillip Bay, the campus is set amongst amazing surf beaches, national parks, wineries and restaurants. The Peninsula campus is small and relaxed. Students can live by the beach, but also can still travel to Melbourne's city centre easily via public transport. The major areas of study offered at Peninsula campus are nursing and paramedics, early childhood and primary education, and health science research.
Monash University Scholarships :
Monash offer over 200 types of scholarships, valued at up to $70,000, with benefits like::
• payments for study and living costs
• course fee subsidies
• accommodation and travel allowances
• leadership, mentoring and healthy lifestyle programs
Some scholarships offer one-off payments while others continue for the length of your course. You may be able to hold more than one scholarship (one to help study costs and another for accommodation, for instance).
Are you aiming to studying in the world's best universities ranked in the top 100 globally?
Make your dream come true!
Yes! I want to study in
the best of Australian Universities
I Want a FREE Consultation
Arts, Design & Architecture, Humanities & Social Sciences, Business, Engineering, Education, Information Technology, Law, Medicine, Nursing & Health Science, Pharmacy, Science
Bachelor, Graduate Diploma, Master, PHD
Academic Scholarship 10% to 100%
2-3 months before course start